Western Montana – "Land of Shining Mountains"
Mountains exist everywhere, range upon range, in the state's western half. Nowhere has nature wrought such power and magnificence than in the Mission and Swan ranges and Glacier National Park. Montana's vast treasures exist in its meadows alive with colorful wildflowers, browsing wildlife, roaring mountain streams and sparkling blue alpine lakes.
Glacier National Park offers some of the most beautiful scenery in the world. The Park's travel season is generally from mid-June to mid-September. Campground opening dates vary from campground to campground. Fishing is permitted although non-fee licenses are required. Daily schedules include guided trips, all-day hikes, boat trips and campfire programs at Apgar, Fish Creek, Many Glacier, Two Medicine and Waterton.
Whitefish and Flathead Lakes are favored destinations for swimming, boating, sailing, water skiing and fishing. There are public and private camping facilities at both lakes.
Whitefish Mountain Resort (formerly Big Mountain) north of Whitefish has become one of the most popular ski areas in the state. It offers the finest in downhill and cross-country skiing; snowmobile trails are also within easy reach.
The natural beauty of the Bob Marshall and the Great Bear Wilderness Areas, as well as the entire Flathead National Forest attracts visitors from throughout the U.S. and Canada. Horse rentals are available for special adventures in reaching these primitive environs where nature remains untouched by mankind.
St. Ignatius Mission Church stands as an inspiring monument of the growth and development of the majestic Flathead valley and an evidence of the faith and devotion of the Salish and Kootenai people. The Mission was constructed from local materials in 1891 and is graced with fifty-eight beautifully painted murals. It remains a significant religious center and is open daily for viewing. No admission is charged, but donations are accepted to assist with preservation.
The National Bison Range is open daily to the public, with a small admission fee charged from mid-May through October. Self-guided tours on a scenic drive afford opportunities for viewing not only buffalo, but also herds of elk, deer, mountain sheep and pronghorn antelope. Several hundred buffalo roam freely on this range and views of the herd are sometimes visible from Highway 93 just south of St. Ignatius.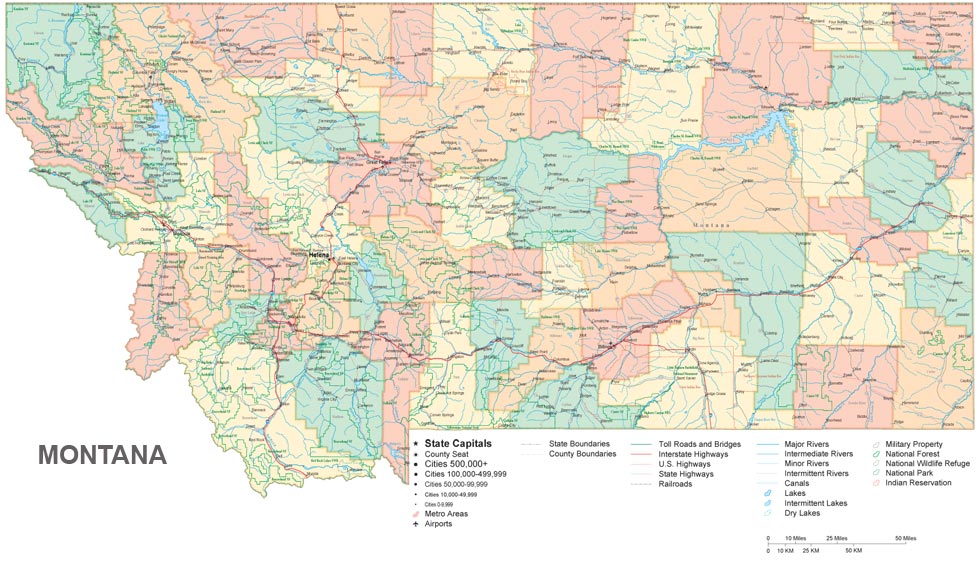 © 2023 Travel Guide. All rights reserved. No part of this site may be reproduced without our written permission.