Oregon . . . uncrowded ocean beaches, rushing streams, deep river canyons, hills, forests and valleys, fertile farmland, hillside wineries, rangelands, peaceful country roads, scenic historic surroundings, the Oregon Trail . . . there is no shortage of things to do and see here.
Northwestern Oregon with its beautiful coastlines was the destination of some of the Northwest's earliest explorers. Almost every community has a museum devoted to the history of the Pacific Northwest, many filled with artifacts brought to the region by pioneers traveling in the great mid-nineteenth century Oregon Trail wagon train migration. The northwestern coast features resorts, charter fishing areas, the largest Oregon coastal port Newport, the ever popular kite flying area of Lincoln City and Oregon's largest cheese plant in Tillamook, attracting over 800,000 visitors each year.
Peaceful country roads take you to the eastern areas of Oregon, where the visitor will find the Snake River and the gorge carved between Oregon's Wallowa Mountains and Idaho's Seven Devils range. The Wallowa Mountains form an impressive cluster of 10,000-foot peaks at the end of the highway, east of La Grande. And be sure not to miss the incredible Columbia RIver Gorge on the boundary between Oregon and Washington.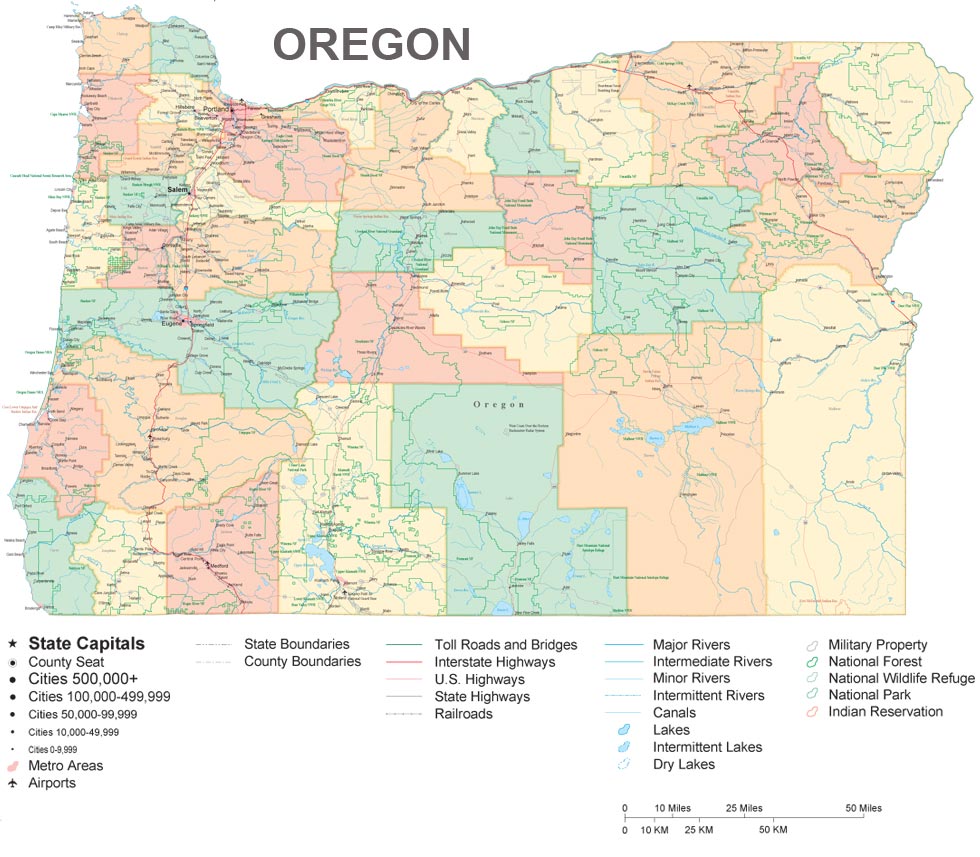 © 2023 Travel Guide. All rights reserved. No part of this site may be reproduced without our written permission.