Talkeetna Air Taxi Webcam - Mt. McKinley
Keep in mind, Denali is 60 miles from Talkeetna, and when the webcam view is cloudy the mountains may be in the clear.
So, please call our office anytime to get a weather report, and we'll give you an up-to-the-minute briefing based on our conversations
with pilots in the air, climbers on the peak, and passengers returning from their Denali scenic flights.
This is a shot of Denali on a clear day: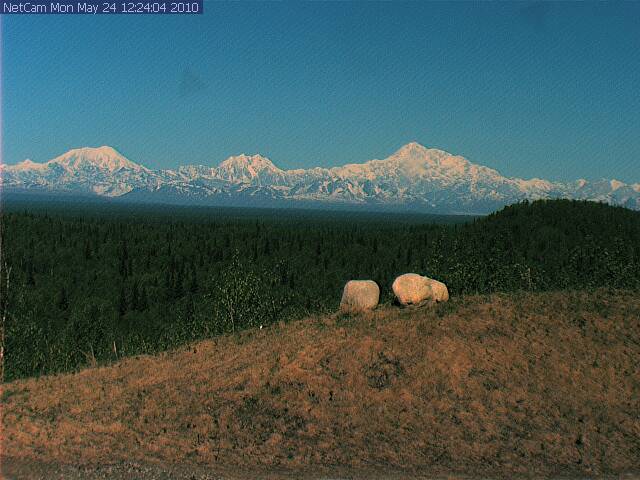 J-Dock Seafood Company Webcam - Seward, Alaska
J-Dock Seafood Company is a family owned and operated fish processing company and fresh Alaska seafood market.
J Dock Seafood Company has been the drop off point for sport fish processing since 1993. Our facilities are inspected
and approved by the State of Alaska, FDA and is HAACP compliant. All of our wild salmon and seafood gifts are processed
using state of the art fish processing equipment.

© 2023 Travel Guide. All rights reserved. No part of this site may be reproduced without our written permission.