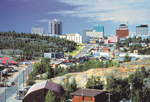 On the northern shore of Great Slave Lake on Highway 3; 205 miles north of junctions of Highways 1 and 3; 914 miles from Edmonton, AB. Population: 18,028. Visitor Information: Northern Frontier Visitors Centre, #4 4807-49th Street, Yellowknife, NT, X1A 3T5; Toll Free Phone: (877) 881-4262; Email: info@visityellowknife.com; Website: www.visityellowknife.com


The largest city in the Northwest Territories, Yellowknife is described as the place "'Where a Golden History Meets A Brilliant Future." In 1896 Prospectors on their way to the Klondike discovered gold at Yellowknife Bay. People began settling in Yellowknife in 1936, and a number of companies started to mine for gold. In 1967 Yellowknife was named the capital of the Northwest Territories; in 1970 it incorporated as a city. In 1991 diamonds were discovered in the Northwest Territories, sparking the largest staking rush in Canadian history. In 1999, Yellowknife became trademarked as the Diamond Capital of North America™. Yellowknife is also home to a successful diamond cutting and polishing industry, with several cutting and polishing plants now operational. The Northwest Territories is expected to produce 15 percent of the world's rough diamond by value.

Diamonds in the Northwest Territories are not simply being extracted from the ground; jewelry retail shops in Yellowknife offer Canadian diamonds, loose or incorporated into local art and jewelry. The Gallery of the Midnight Sun in Yellowknife also has a diamond polisher on site; book 24 hours in advance to watch the craftsperson at work. The Diamond Information Centre (owned by Diavik Diamond Mines Inc.), the Northern Frontier Visitors Centre, and the Prince of Wales Northern Heritage Centre have displays and information related to diamond activity in Yellowknife and across the territory that also emphasize Yellowknife's historical links to gold mining. Aurora College offers a 22-week diamond cutting and polishing program, which recently won the nationally recognized Outstanding Innovation in Education Award.

Yellowknife is also the best place to the view the Aurora Borealis. From September to April, the shimmering light display dances across the northern sky, offering visitors an unforgettable show. Recreational opportunities in Yellowknife include hiking, fishing, hunting, boating, canoeing, kayaking, golfing, dog mushing, cross country skiing, walking tours of Old Town, Frame Lake, Niven Lake and Prospectors Trail, mountain biking and wildlife viewing.

SPECIAL EVENTS: Caribou Carnival; Raven Mad Daze; Float Plane Fly-In; Funk Fest; Folk on the Rocks; Festival of the Midnight Sun; NWT Mining Week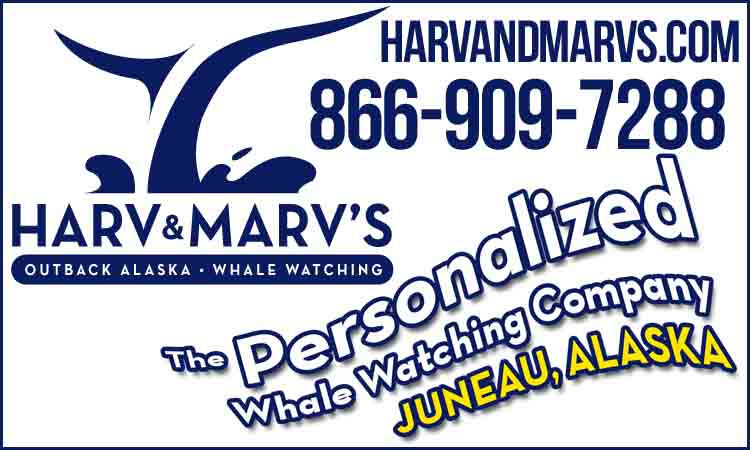 © 2018 Travel Guide. All rights reserved. No part of this site may be reproduced without our written permission.