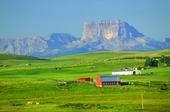 Alberta Hwy 2, 32 miles north of Glacier National Park, Montana, 25 miles east of Waterton Lakes National Park, 40 miles south of Fort Macleod, 47 miles southwest of Lethbridge. Population: 3,500. Elevation: 3,776 feet. Visitor Information: Tourist Information Hut, on Main Street at the Lee Creek Bridge and at the Remington-Alberta Carriage Centre.


Cardston is located where the vast sea of grass which is the Great Plains laps at the foot of the Rocky Mountains, only thirty-two miles north of the eastern terminus of the Going-to-the-Sun Highway in Glacier National Park, Montana. The southwest corner of Alberta has the greatest concentration of world-class tourist attractions in the Province, all located within a ninety-minute drive of one another. This is quite remarkable when you consider that the Province of Alberta is about the size of the State of Texas. The prime attractions arrayed around Cardston are the peaks and valleys of Waterton-Glacier International Peace Park, the shattered rockscape of the Frank Slide area on Highway 3 in Crowsnest Pass, the "World Heritage Site" Head-Smashed-In Buffalo Jump on Highway 2 and the Remington Carriage Museum in Cardston.

On April 29, 1903, thirty million cubic metres of limestone crashed down from Turtle Mountain burying the Town of Frank, devastating a large portion of the valley in less than 100 seconds and killing more than 70 people. The Frank Slide Interpretive Centre highlights the story of the Frank Slide and the rich history of Alberta's Crowsnest Pass. Award-winning high definition audio-visual presentations and interpretive programs on a variety of themes bring the dramatic history to life. Walkways around the centre and the 1.5 km Frank Slide Trail provide the opportunity to explore the slide debris and enjoy spectacular Rocky Mountain views.

Designated as a World Heritage Site by UNESCO, Head-Smashed-In is among the oldest, largest and best preserved of hundreds of buffalo jump sites across the western Plains. For well over 6,000 years, aboriginal people used the buffalo for their survival and drove them over jump sites. Head-Smashed-In Buffalo Jump documents the buffalo hunting culture of the Plains Indians from ancient times to the arrival of the Europeans. In 2006 the tipi program at Head-Smashed-In received the Travel Alberta ALTO Award for Sustainable Tourism.

Declared the "Best Indoor Attraction in Canada" in a nationwide competition sponsored by the Government of Canada, The Remington Carriage Museum is the largest museum of horse drawn transportation in North America, displaying over 250 carriages, buggies, wagons and sleighs. The Carriage Association of America calls the Remington Museum, "the most spacious and best equipped purpose-built carriage museum in the world".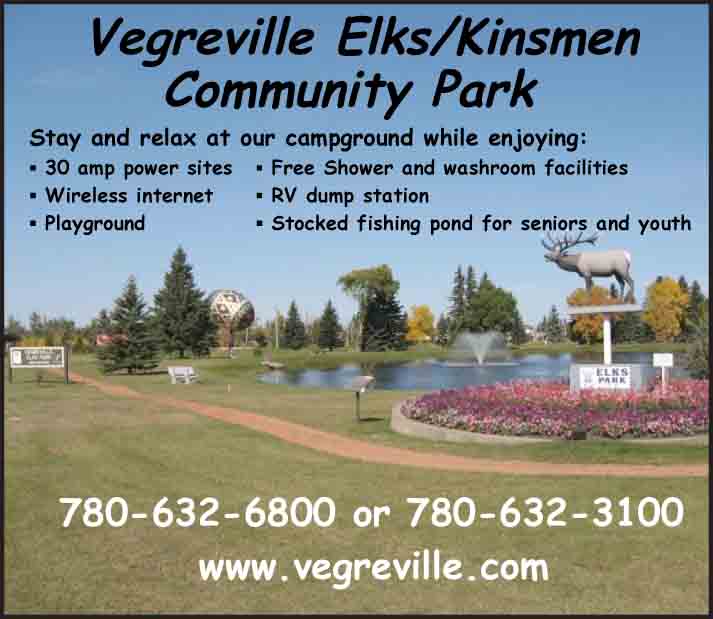 © 2017 Travel Guide. All rights reserved. No part of this site may be reproduced without our written permission.